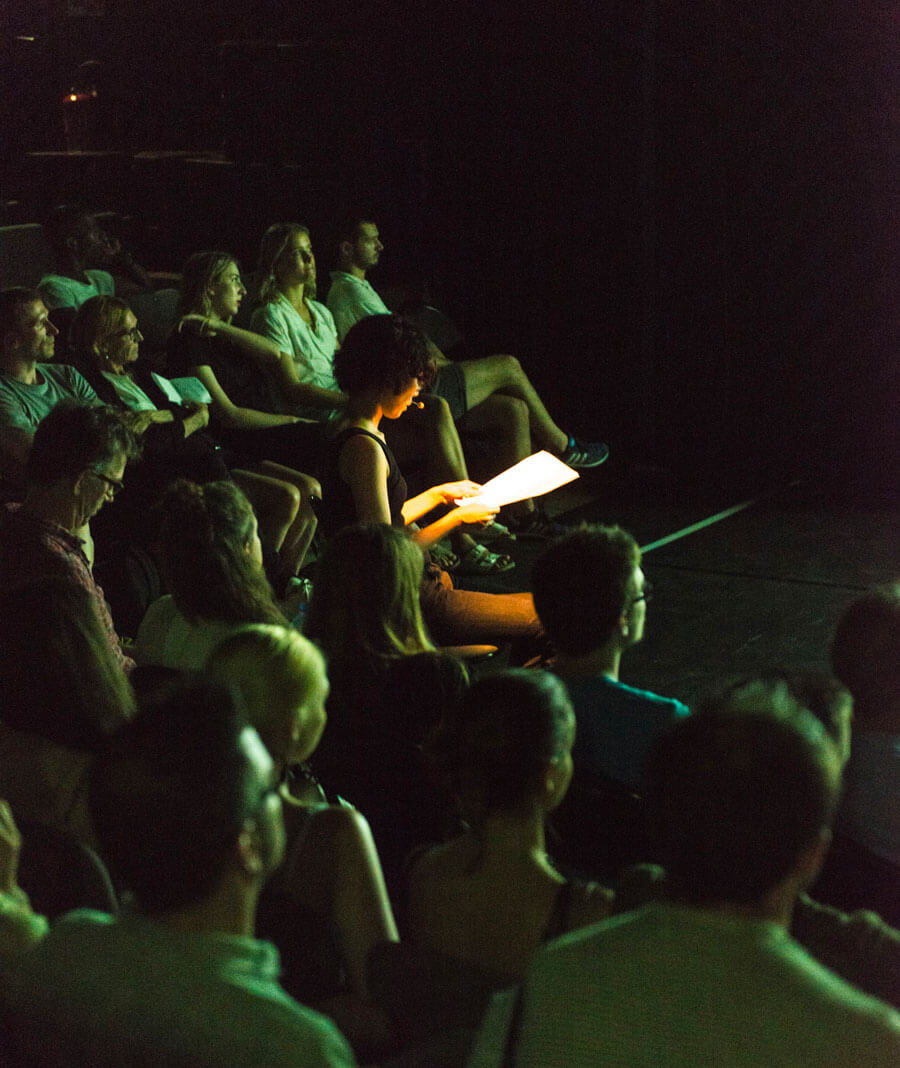 The performance is created from the oral history of the friendship between Wagul Camara, who had immigrated from Mauritania to France in the 1960s, and Makiko Ueda who is also an immigrant from Japan. In the performance, I speak the language morphing from French to Japanese. 
EXTRACT  *please start from 2'48, to listen to the morphing voice.
camara
reading-performance, 15'
French National Archives, Pierrefitte-sur-Seine / La Dynamo de Banlieues Bleues, 2015
In collaboration with Wagul Camara and Makiko Andro-Ueda
Photo : Hubert Crabières and Celine Droulin Laroche (for the portrait of Camara and Makiko)
It is an exchange project with "old migrants", living in Paris and Seine-Saint-Denis. within the framework of the ENSAPC,
and in partnership with ASSFAM, Association of Migrants Family Social Services, and with the National Archives (Pierrefitte).